October 2021
The podcast group La Cellule gives us an excellent issue on the game TACEO (french)
September 2021
Let's go for a social network usability test. Find us on Mastodon, the open source social network.
September 2021 – June 2022
Publication of a column on police interrogation techniques in the political ecology journal Moins! (Switzerland)

May 2021
Missy-magazine presents the TACEO game.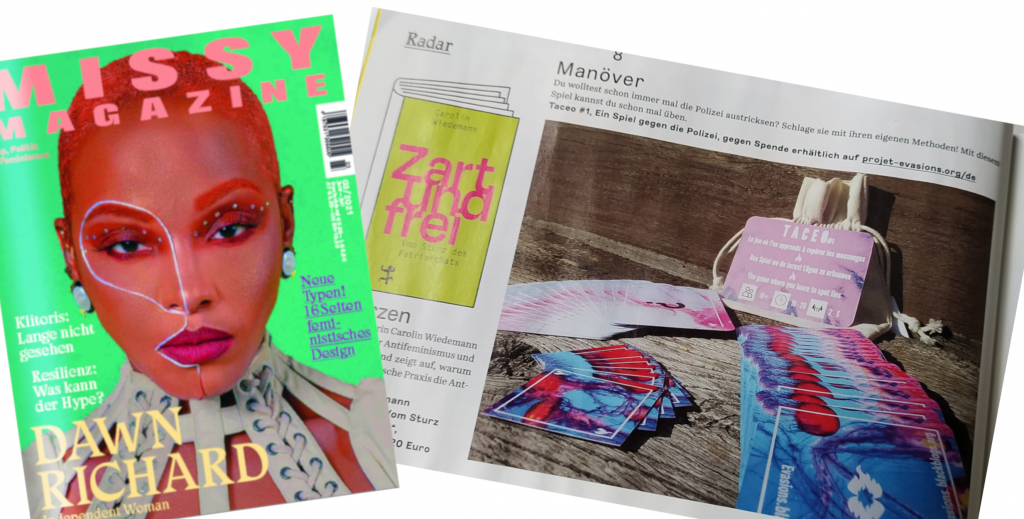 February 2021
Reading of a text from the second issue of Epectase by the Radio programme "Quarantimes" (German/English)
January 2021
People who would like to order our publications in Germany can now do so through our friends at black mosquito.
The only disadvantage is that the prices are fixed and not free. However, it is still possible to order directly from our website at Free Price.

August 2020
The publications of the Projet Evasions are placed in the archives of the International Center for the Study of Anarchism (CIRA).
July 2020
The erotic-Magazine "Epectase" are now available at the Humus bookstore in Lausanne.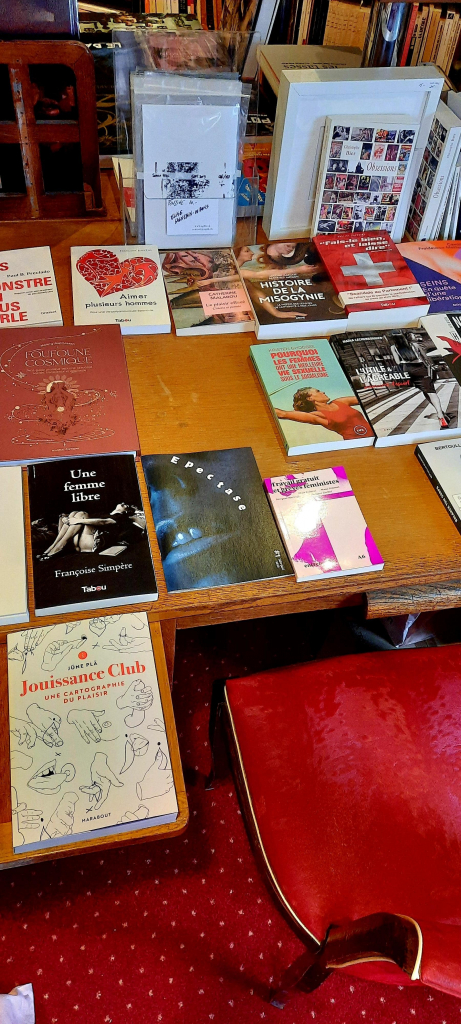 July 2020
Exhibition of the "Revolt 2019" at the Café de la Bossette in Lausanne
June 2020
Radio Dreycklands (Germany) presents the magazine Epectase
Audible here
February 2019
Publication of the article "Role playing against the prison nightmare" in issue number 98. of the magazine of the German-speaking Anarchist Federation GaiDao
« If you like role-playing games or have wanted to practice concrete prison solidarity for a long time, you can play with prisoners by letter with the instructions of the Evasions Project. This can make everyday life in prison much more bearable!»